UK Premiere of Restored Copy



+ Q&A with Philip Trevelyan







Sun 29th May – 16.30 – 18.30 Duke of York's cinema Brighton




At last! Your opportunity to see the wonderful restored copy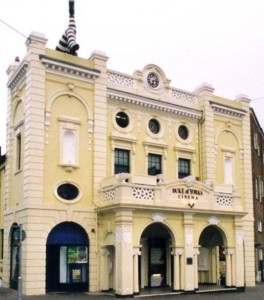 We are delighted to announce that the premiere of the new DCP copy will show as part of the Brighton Festival, screening on
Sunday 29th May at 4,30pm at the lovely old Victorian cinema, the Duke of York's in Brighton.
The location is particularly exciting with strong local connections, being just a few miles from where the Page family lived.
This is a wonderful opportunity to be at the first screening of the restored copy, in glorious 16mm colour on the big screen. In Philip Trevelyan's own words, "the film has come alive again. The film was shot in that wonderful summer of 1969, using only natural lighting. This has come into its own now in the restored state. The dappled sunlight through the trees, the deep dark shadows, the intense colours of the peacock, all come back to life, giving the film a whole new dimension.
Philip Trevelyan onstage for Q&A
We are honoured to have the film's director, Mr Philip Trevelyan, in attendance at this auspicious occasion. He will be onstage following the screening for a Q&A with film curator Gareth Evans and the audience.
Don't delay in bagging your tickets for this rare event. They are going fast. Available from the cinema or online here:
https://www.picturehouses.com/cinema/Duke_Of_Yorks/film/the-moon-and-the-sledgehammer