Some history of the Page Family and their area in Sussex

 

A

young Kathy Page

Her older sister Vera
With so many people wanting to know more about this fascinating family we thought we'd make a new page and update you on what we've found out so far.  I am indebted to Mr Philip Styles, who grew up with the family, for the invaluable information and photographs he has supplied. The family's story may surprise you.  Truth is never quite as you'd expect….. If you can add any more about the family or their area we'd love to hear from you. Where did the family come from?  Well, we can shed some light on the immediate area which is in the vicinity of the ancient village of Chiddinly in East Sussex.  I took a drive down there this summer and I can't imagine a quieter, more peaceful place.  It's a rural idyll leaving you struggling to imagine the outside world.  It's easy to see how the Pages could have gone about their business undisturbed here.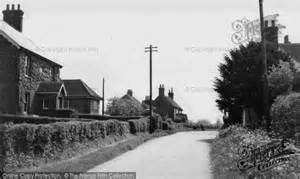 The village was originally a Saxon settlement and has been in existence for over 900 years .  Indeed, it appears in the Domesday Book as the plaque in the church can confirm: 1087 – 1987.  That's a lot of generations in one place, passing on knowledge. Chiddinly was wealthy thanks to the iron industry and unusually boasted three important manor houses; Friths was one, now no longer standing,   Pekes was another, where only parts still stand today.  The third one was Place Farm.  Place Farm was built in the shape of the letter E in honour of Queen Elizabeth the First, (1533 – 1603).  Over time only the central wing was left standing.  Today it has been restored as high-end flats. The original owners of these manor houses would have employed the majority of people in the area.  The population reached its peak in the 1700s. Could Mr Page have come from generations of iron workers? Place Farm undoubtedly played an important role in the area.  We were fascinated to learn that this is where the Pages were living immediately before moving to the house in the woods as seen in the film.   Off camera, Mr Page told Philip Trevelyan that his original intention had been to use the house as a workshop, but when his wife saw it, she liked it so much that she decided they should live there. Philip Styles filled us in on the more recent history of the area.  In the pre-war years Chiddinly was in the immediate path of a possible invasion so this land lost its value and was bought up by local people.  Many of the families still in the area today acquired their land this way. We know that the children attended the local school, as seen in these charming pictures provided by Mr Styles.  Here we can see a young Kathy, aged around 9-10, taking part in the school's May Day celebrations.  Unfortunately we don't have any photos of Mrs Page.  Her absence creates a very powerful background to the family and the film.  Off camera the family talked tenderly of her, still missing her.
Two daughters – Kathy and Vera
Mr Styles has very kindly sent in this early picture of Kathy and her sister Vera at their school's celebrations. Commenting on Mr Page, Mr Styles believes Mr Page had a circus background, which we can confirm.  He gives us a few circus calls in the film.  We have also been told that with his engineering skills,  he maintained the steam engines that drove the circus machinery. But did Mr Page keep in step with the economy and rising prices?  I've heard from people who got a job of work done by the Pages, that they were happy to be paid in baccy.. We've now received some further information, which is that the family lived at Burgh Farm before the war.  This would likely confirm that they bought Place Farm later when land prices plummeted at the onset of the war.  Burgh Farm sits on Burgh Hill, one of the seven hills upon which Chiddinly is built. Burgh Hill Meadows has been designated a site of special scientific interest due to its unusual plants and grasses.  What a wonderful place live! There's an interesting oral history of Chiddingly online that has a couple of snippets about the Page family. We are grateful to Mr Tony Aikan for this amusing anecdote: "I remember before the war when they were up at Burgh Hill Farm. There was an old watermill that used to pump the water from a well into the top of the house, and it used to feed all the farmyard. All through the village, when the wind was blowing, when that old mill was going it would go 'Whir! Whir! Whir!', and everybody could hear it. "Well, they said to old Page, 'Can you do anything about it?' "'Oh, no bother,' he says.   Anyway, he got a bronze bearing made for it, and put it up there. "That won't holler now," he says. He packed it well with grease. After a couple of days it hollered worse than ever! "'Ah, it's not that bearing,' he says, 'It's somebody been up there and bent it!' " If you can throw any further light on the family please email us at info@themoonandthesledgehammer.com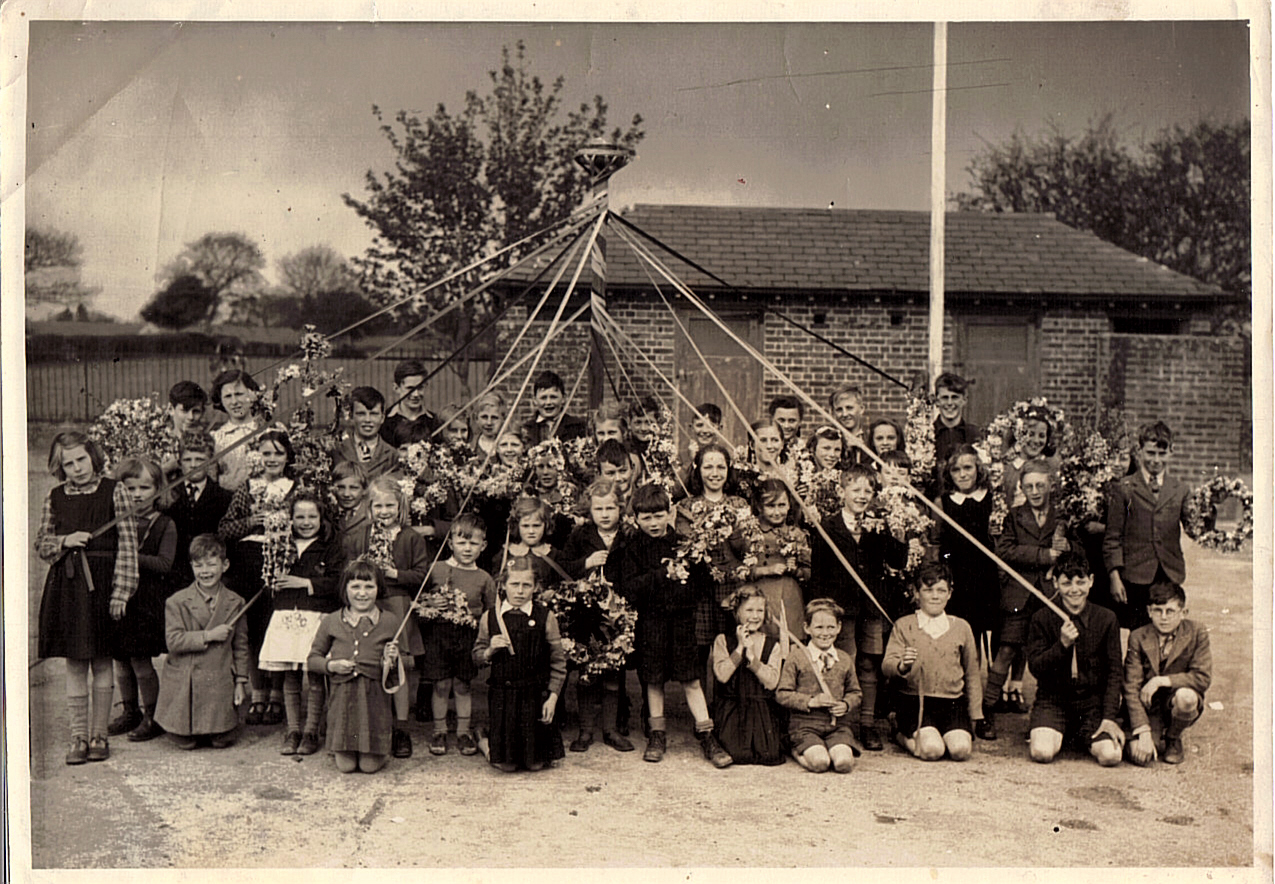 May Day celebrations at the local school.